---
Relief 002 / SERIE "ASLANT "
---


The materials natural properties are distorted by the angles and profile edging in the aslant curves,
in a raw and refine detail of expression.

Relief made with dobbelt curve - isolated sides .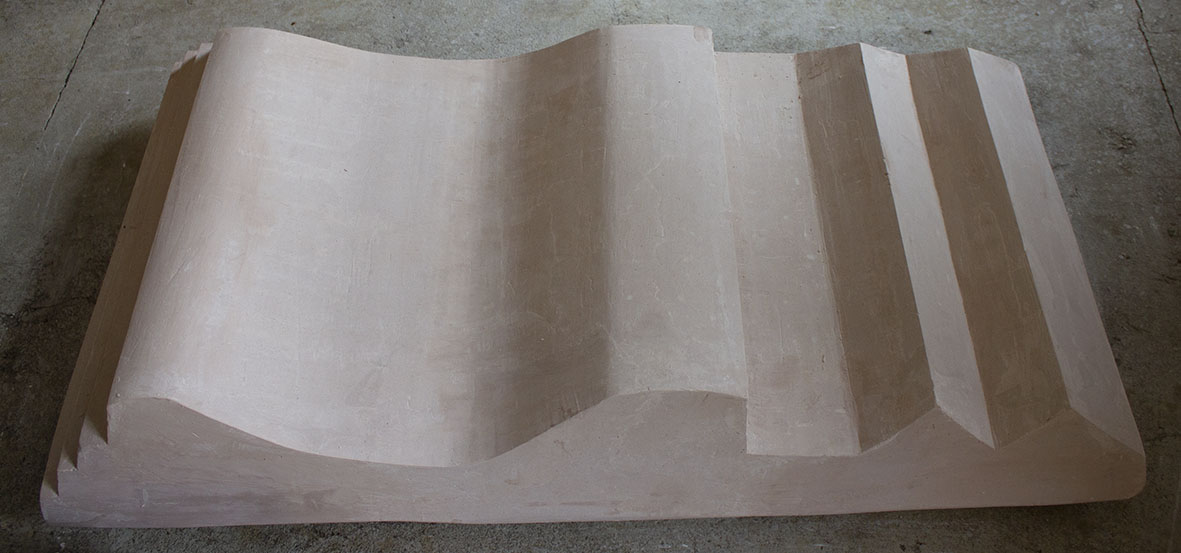 79 x 140x 16 cm
Color: Camero


Read more about the project ASLANT

Request more info

Know more about produts of Matteo Brioni



---
Elements 001-xxx / "ASLANT
---



SHOP THEM HERE:

www.studioxviaduct.com
www.aliumcph.com


Gypsum with Raw clay-pigment.







PHOTO : Studio X Viaduct


RUM magazine 2019 :
Stine Langvad / Mille Collin Flaherty


Read more about the project ASLANT

Request more info

Know more about produts of Matteo Brioni